In early December, the alcohol and nightlife industry gathered for the semi-finals of the Bacardi Legacy 2017-2018. The industry best bartenders and mixologists, nightlife personas, alcohol distributers and people who enjoy the comfort of cocktails went to Jaffa to watch the 10 bartenders compete for a place in the final.
One after the other, the bartenders from all over the country came to show the judges their Legacy cocktail. One of the judges won only last year herself in the regional final of Bacardi Legacy, Loreta Toska from Greece. She came to Israel to judge in the regional semifinals of the competition and to choose the 3 that will represent Israel in the regional final. Beside her was another judge from Russia. Elizaveta Edvokimova, a senior alcohol consultant, cocktail developer and winner of the 2013 World Finals.
The cocktails were unique and told the story of bartenders inspired by and the life of Don Facundo Bacardi and his wife Donna Emilia. Tropical fruits, herbs, sweet ingredients and even chickpeas water in turn were ingredients in the cocktails of the contestants.
But three stood out: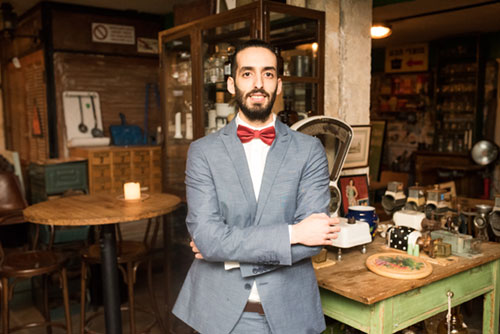 Nadav Ariel
bartender at the well-known bar 223. Nadav created a cocktail called FIRME based on Bacardi, of course, combining Arak and guava flavors.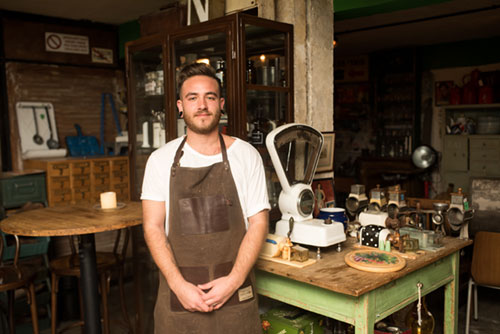 Orel Levy
bartender at the Imperial Craft Cocktail Bar, which recently won the title of one of the world's top 50 bars, concocted the RITUAL cocktail as a tribute to its morning ritual with espresso and lotus cream.
And last but not least, and the only female representation in the competition, was Irene Benjamin
Irene, who comes from the excellent cocktail bar Zalame in Be'er Sheva, created an interesting combination with red wine syrup and chickpeas in her Back to Basics cocktail.
The regional finals will be held this February in Athens, Greece. And the global finals in Mexico City, Mexico in May.